Event-Driven Analytics: What You Need to Know
In business, you need to know how your business is doing day-to-day. In order to understand the health of your company, many turns to Data-driven intelligent operations that are helping companies in many different industries to become more effective and efficient.
As the amount of data generated by sources inside and outside the company increases, as software tools are readily available to process that data immediately, and as competition in every sector intensifies, intelligent business operations are becoming increasingly practical.
Systems set up for complex event processing monitor the streams of data flowing through an organization, and, based on business rules, investigate relationships between individual events that may signal the occurrence of some larger event.
What is Event-Driven Analytics?
Thus, event-driven analytics means the form of analytics that is performed based on a certain event happening. This term is often used to refer to analytics that happens based on a certain action being done.
As data streams arrive in real-time, companies are using complex event processing (to process data in real-time and extract consumer data) to predict customer behavior and recommend products and services to clients to motivate real-time decisions.
What Is Event-based Analytics?
Events are mostly interactions a user has with any form of content. In a broader framework, event analytics is covering real-time analytics along with the processing of historical event data.
Analytics in this sense help to provide insights into what the events mean and how each of the events is treated. An event in a program can generate data that can be compiled to capture detailed information about how users interact with it.
Then, it could be a customer selecting a product or service for payment, a customer with a more negative sentiment than usual that a business needs to address quickly, or some misinformation that a company wants to catch before it impacts its stock price.
Events can be generated by users, such as the strokes of the computer keyboard or mouse clicks, or by the IT system itself, such as program errors. 
Don't wait to optimize your business with event-driven analytics. Start now!

A user-generated event can be a newsletter sign-up, a product purchase, a click-through to a link, and so on.
The goal of event data management is to track all of that data, analyze it, and turn it into dashboards or reports that your enterprise users can use to make decisions. So, in short, event data management is about capturing the actions of people in a business through interaction with the software.
Here are some ideas to keep in mind when you are developing your own event data management strategies:
Start by setting up an Event Tracking System (ETS) for events within your environment that don't require any hardware or software purchases and will make life easier for you down the road.
Start simple. Capture events with a set of rules, or a form template, and track a user's input as a string of text. Do not capture data as it is entered, rather capture events as you define them.
The more flexible the system, the better. A system may include features such as capturing images from forms or using JavaScript code on websites to integrate functionality into your programs, or external tools that you use on a regular basis.
Events are the purpose of an ETS; they are not an end in themselves. A best practice for creating an event tracking system is to first create the event types that the majority of users will enter into your system, then define the more complex requirements that may be needed for more advanced tasks.
The larger the volume of events you are capturing, the more likely it is that you will want to consider distributing the data.
Benefits of Event-driven Analytics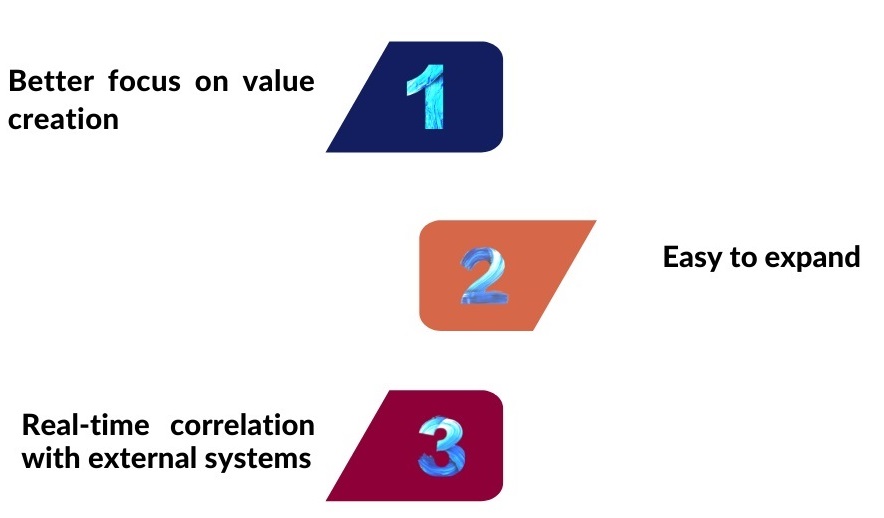 Better focus on value creation by looking at higher levels of detail. An event-based approach offers much greater focus than a time-based one does by ignoring other components and only viewing what has occurred at a given time in time-frame.
Easy to expand. Event-driven solutions allow for easy expansion by allowing you to add new data sources or move data from existing sources.
Real-time correlation with external systems allows for better integration and reporting capabilities as well as supporting real-time dashboards, alerts, and reports.
Event-based analytics helps build the data warehouse in near real-time for your real-time analytics needs. This means even as your business transactions are happening, your warehouse is being developed, too.
How Can Event-Driven Analytics Be Used in Real Time?

Use Cases of Event-based Analytics
Increasingly, companies are leveraging event-driven analytics to identify event patterns and their impact on business trends and key performance indicators.
Many companies are tracking and acting fast on this information using complex event processing to keep up with competitors, or in some cases, identifying and resolving customer or operational issues as soon as possible. 
Some real-world uses for event-driven analytics are:
In the area of cybersecurity, event-based analytics is used to identify zero-day attacks. An event-driven system is set up to capture data as it arrives and processes it in real-time. These can be instances of particular attacks, such as DDoS, attacks by botnets, and so on.
In the area of telecommunications, event-driven analytics is used to build converged network services to provide a highly efficient customer experience.
For an example of event-driven marketing, an end-to-end SIP call analysis service can detect if a specific call was dropped due to an IP conflict between two endpoints or that specific voice quality was not achieved after calling into multiple numbers from one place, or that certain countries/cities have higher call drops than other countries/cities.
Other examples of event-based analytics include high-capacity IP video calls, IP telephony to IP video calls, and the like.
Event-driven analytics is also used a lot in stock markets. It is also used in credit card fraud detection. 
In conclusion: The success of businesses has increased, and the number of operations that are both intelligent and efficient is increasing.
Companies are increasingly able to use data quickly in order to make decisions that are both effective and practical. Event-driven analytics is helping to increase the efficiency of companies.
An Engine That Drives Customer Intelligence
Oyster is not just a customer data platform (CDP). It is the world's first customer insights platform (CIP). Why? At its core is your customer. Oyster is a "data unifying software
Liked This Article?
Gain more insights, case studies, information on our product, customer data platform