"Should your business consider streaming analytics of its big data?"
With the increasing deployment of this form of analytics, your business managers may have raised this question in the recent past. If you have not concluded yet, read on.
Without a doubt, this branch of analytics has made inroads in the past two years and gets more popular with every passing day.
For example, a new survey by SearchBusinessAnalytics publisher TechTarget Inc. revealed that 28.1% of the 7,000-plus IT, analytics, and business professionals who had responded said their organizations were looking to invest in real-time analytics technology in the coming year.
Further, 13.4% said they planned to buy stream processing software.
What is Streaming Analytics?
Streaming analytics is the analysis of in-motion data called "streams". These streams are composed of events in real-time that happen due to a set of actions. This means that businesses need real-time solutions with the flexibility to react to real-time change.
But before we get into the relevant questions you must ask about your business for streaming analytics, let's understand one thing – streaming analytics is not a stand-alone branch of data analytics, but instead supplements the traditional methods.
An example of an event or trigger would be the abandoning of a shopping cart on an e-commerce website or leaving an online financial transaction midway. Say you are about to buy an insurance policy online and abandon the process at the payment gateway.
The insurance company in question has to not only track the process but also get in touch with the potential customer immediately to understand what went wrong, to help the latter complete the transaction. Thus, triggers can be at a granular level.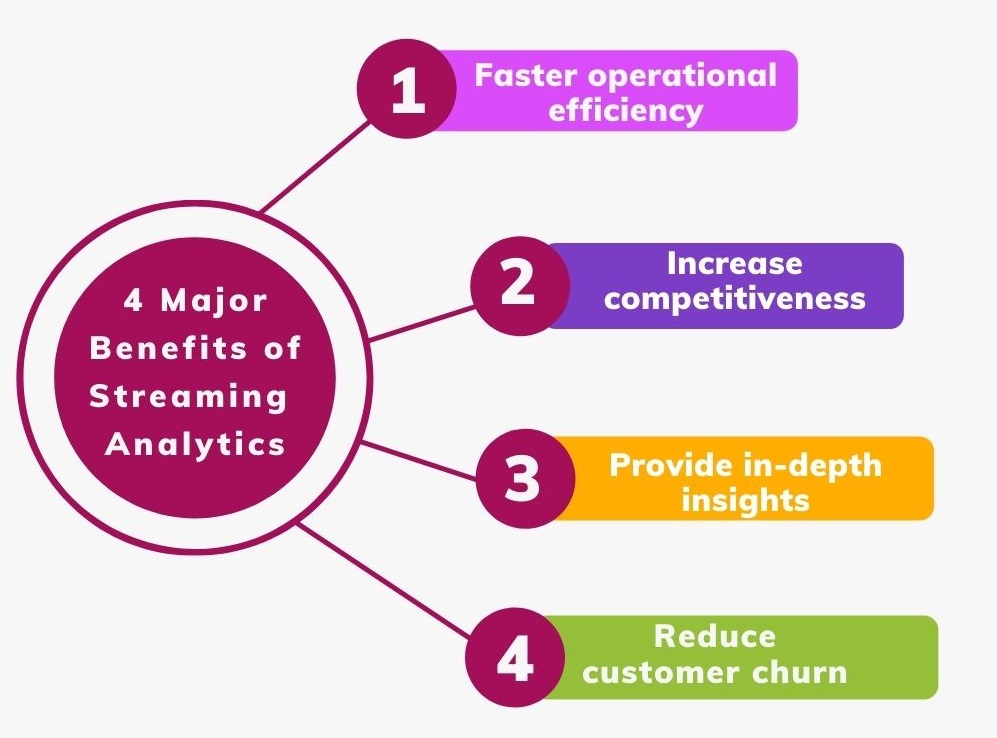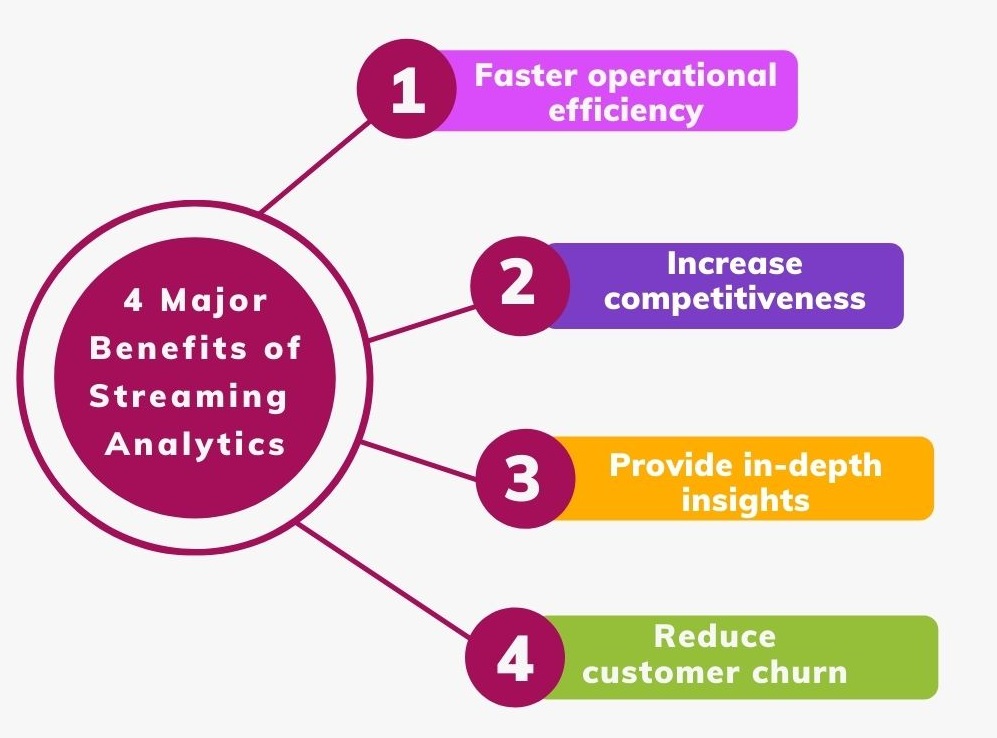 The Difference between Streaming Analytics and Traditional Data Analytics
How is it different from normal data analysis? Well, the regular analysis of big data is done in batches. This means, data is first collected, then cleansed, then stored, and finally analyzed.
In addition, this is generally something that is scheduled, whether it's daily, weekly, or monthly.
This, unfortunately, means either waiting for the next scheduled analysis, which might be too far away to be useful or trying and change the schedule, which might hurt your existing structures.
On the other hand, streaming analysis is always on, which means that it consumes lots of data and needs a lot more upkeep.
Determining Whether You Should Use Streaming Analytics
So the question that then comes to mind, if you run a business is, do you really need streaming analytics? The answer depends on several factors.
Some questions you need to ask are:
How much big data is my business generating?
Are we a B-to-C Business?
Does my business need to track events that happen in real-time such as financial transactions or even equipment failure?
What data streams does my organization have at present?
Are there applications and devices that generate data in my organization? If so, how many?
Did you answer yes to these questions? Then it might be time to adopt streaming analytics solutions. Streaming analytics helps your business make better business decisions by dealing with live data.
At the end of the day though, remember that streaming analytics is not a stand-alone technique, and does not replace the traditional models of data analytics.
Stream processing captures events, assesses them, and helps your business take decisions within a specific timeframe. But for undefined timelines, classic batch data analytics is the smart choice.
An Engine That Drives Customer Intelligence
Oyster is not just a customer data platform (CDP). It is the world's first customer insights platform (CIP). Why? At its core is your customer. Oyster is a "data unifying software."
Liked This Article?
Gain more insights, case studies, information on our product, customer data platform