Why you need to implement omnichannel retailing straightaway? There was a time when retailers could only fantasize about selling everywhere. It was a retailer's version of a Utopian dream. Then came technology and big data analytics, and boom, omnichannel retail suddenly was achievable.
Omnichannel shopping is really a continuity of the shopping experience. Technology has blurred the lines between brick and mortar shops and online shopping, and between devices.
With footfalls dropping, and the retail space getting even more heated up with the entry of new players, today's retailers need to quickly adopt the omnichannel approach to be able to compete.
One recent example of the omnichannel approach is the use of a mobile app by a store to give the same shopping experience to a customer as he would while browsing the store's website. There's no disruption in the customer's shopping experience.
For businesses, what has come as a boon is SaaS eCommerce solutions that make it possible to sell everywhere, across devices at almost zero additional cost.
Merchants can use a single commerce platform to have a 360-degree view of sales, manage inventory and fulfill orders — all in one place.
But many marketers seemed to have missed the coming of this new breed of shoppers called the omnichannel customer.
This is a fellow who likes his shopping to be seamless, from retail store to online store, from one device to the other.  And more and more shoppers are getting converted to this new shopping religion.
A study by the Harvard Business Review in collaboration with a major US retailer showed just this trend. After interviewing over 46,000 shoppers, the study concluded that omnichannel retail was indeed working.
A critical finding was that omnichannel customers appreciated using the retailer's touchpoints. Not only did those surveyed use phone apps to compare prices, but they were also avid users of in-store digital tools such as an interactive catalog, for example.
And this is important – they bought online and picked up in-store, or bought in-store and got their purchases shipped.
Another finding of this study was even more powerful:
With every additional channel they used, the shoppers spent more money in the store. Customers who used over four channels spent 9% more in the store, on average, when compared to those who used just one channel.
Not only this study but others conducted in this space have come to similar conclusions – omnichannel was too precious to be ignored.
What this approach also does, working ultimately in favor of the retailers, is that it allows customers to own their shopping experience and data, giving them the context for their future experience.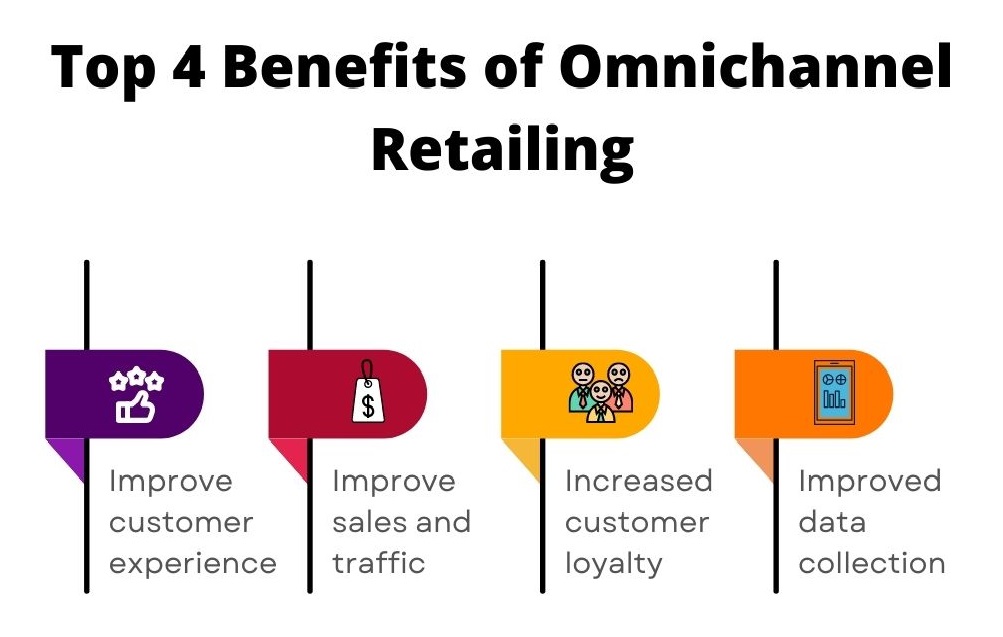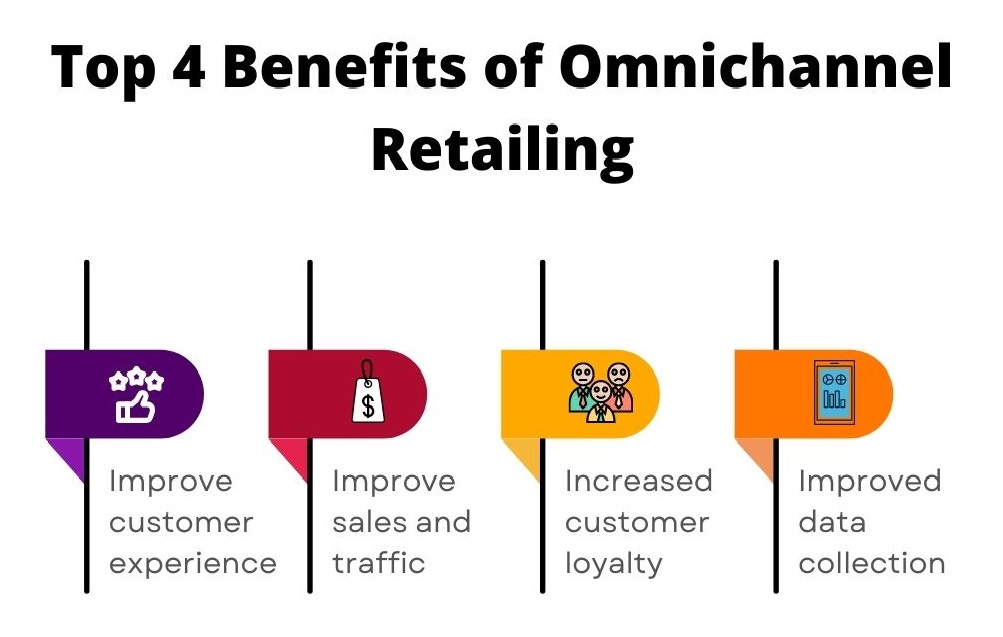 Successful use-cases of Omnichannel Retailing
There are by now hundreds of examples of retailers who have implemented the omnichannel shopping experience (omnichannel retailing examples). Chipotle Mexican Grill is one of them.
It utilized multiple channels to enable customers to place orders wherever they may be. Customers can place their orders on the Store app and then pick them up at the nearest Chipotle outlet, for example. Regular account holders can save their favorite dishes for orders in the future
So clearly, the merger of two things is happening – a customer's desire to shop how and where they want, and technology that allows businesses to deliver on that expectation.
A recent Nielsen study on omnichannel shopping said consumers weren't just shopping a single channel—they blended channels and shopped fluidly according to their unique needs.
The study said while this omnichannel approach presented numerous opportunities for consumers, it could pose a challenge for retailers, particularly because no two consumers or categories had the same omnichannel profile.
So to succeed in today's environment, retailers and manufacturers need to be aware of the consumer path to purchase across all channels, including online.
Clearly, what the Nielsen team was saying is that no two customers were the same nor two shopping experiences. So, even as retailers start to address the omnichannel shoppers, they need to factor this in.
Understanding customers and customer segmentation has always been important and understanding an omnichannel customer even so in today's world.
How they shop, where they shop, why they shop. While each channel offers a different way to connect with the buyer, knowing the "who" and "why" of your customer will go a long way in maximizing a retailer's efforts across marketplaces.
Omnichannel retailing isn't only about selling across multiple channels but allowing the customers the freedom to do whatever it is they need to do throughout their shopping journey, without letting the device or platform come in the way.
An Engine That Drives Customer Intelligence
Oyster is not just a customer data platform (CDP). It is the world's first customer insights platform (CIP). Why? At its core is your customer. Oyster is a "data unifying software."
Liked This Article?
Gain more insights, case studies, information on our product, customer data platform