Are You An Omnichannel Retailer? – Omnichannel CDP Analytics
Do you meet Express Analytics' criteria for being an omnichannel retailer? Read on… and don't forget to take the test.
How do you know whether your business has the potential to play with the big boys? Take our test:
Can your customers buy online and pick up in-store?
When your business has a brick-and-mortar storefront, one of the greatest issues is getting people to come to the store as opposed to going with one of your competitors online. By making it possible for customers to order something online and then go to the local branch of the brick and mortar store to pick up their items, you can get more customers in-store where they may make additional impulse buys.
 Is your product pricing consistent across your channels?
With your products being sold in-store and online, it's important that no matter what platform or channel a customer is using to get to you, the pricing of your products remains the same. This of course means that when something goes on sale in-store, customers see the same sale going on online.
Can your customers return products across channels?  
Returns on items are an inevitable part of the sales process and making sure that customers feel that this is an easy and convenient option will translate into better customer sentiment. The two strategies to consider adopting are in-store returns expanding to include items purchased online and allowing customers to return items by mail.
 Are your customers able to search in-store products online?
With the Internet and mobile access being vital channels for modern business, is it any surprise that customers want to be able to use their phones to see what is available in-store before making the drive over? To keep customers informed about what is available, you should make sure that customers can search in-store products online.
Can your customers earn and redeem loyalty points across all channels?
By allowing this, you can encourage customers to continue to purchase from you because the incentives will accumulate no matter how they reach you.
Does your business have three or more channels for customer service?
This means that a customer has multiple routes by which they can receive technical support, make comments or complaints, thus showing that your company has a high level of transparency, which will, in turn, translate into increased interest in your products.
Does your business have a shared cart system for all online purchases?
Maintaining a shared cart system (mobile/laptop/desktop) allows for your business to be flexible and work according to the whims of your customers, as opposed to against it.
How's your shipping time?
Occasionally, you will simply not be able to beat the prices of your competitors. That is where having a superior shipping time can make a difference — if the increased price of your products is offset by the speed with which customers can get their items, they will be less inclined to choose a competitor, which increases the chances that you get their business.
Do your business have a robust shipping tracker?
The last tool in the omnichannel retailer's belt is the use of a shipping tracker. By keeping your customer in constant awareness of the progress of delivering their items, you can generate trust and a feeling of transparency in the minds of your customers.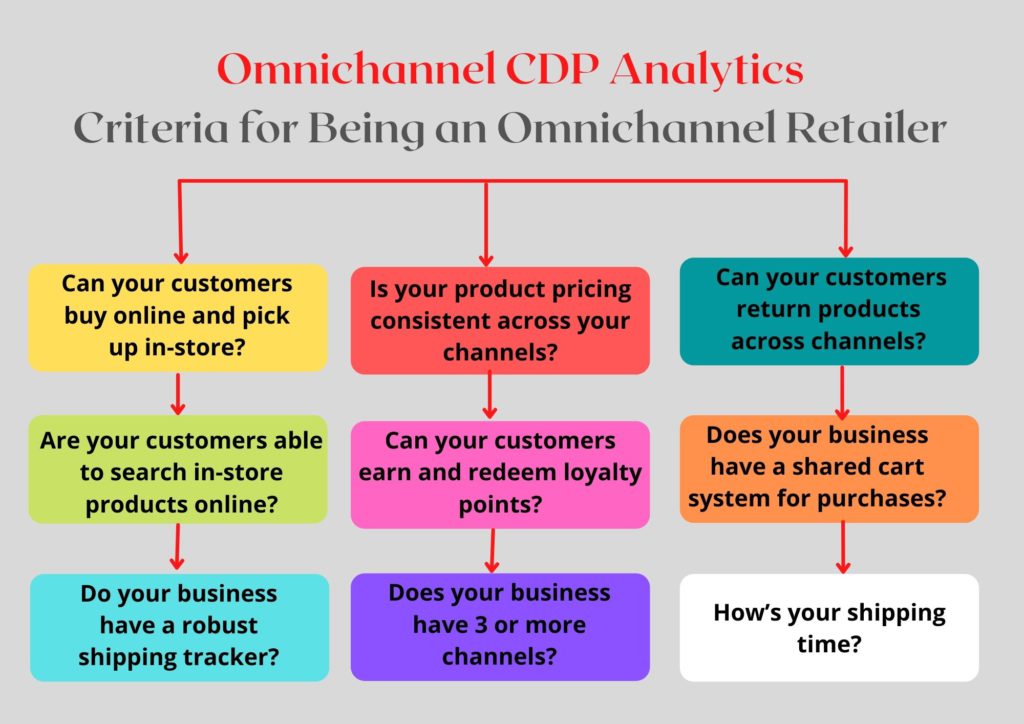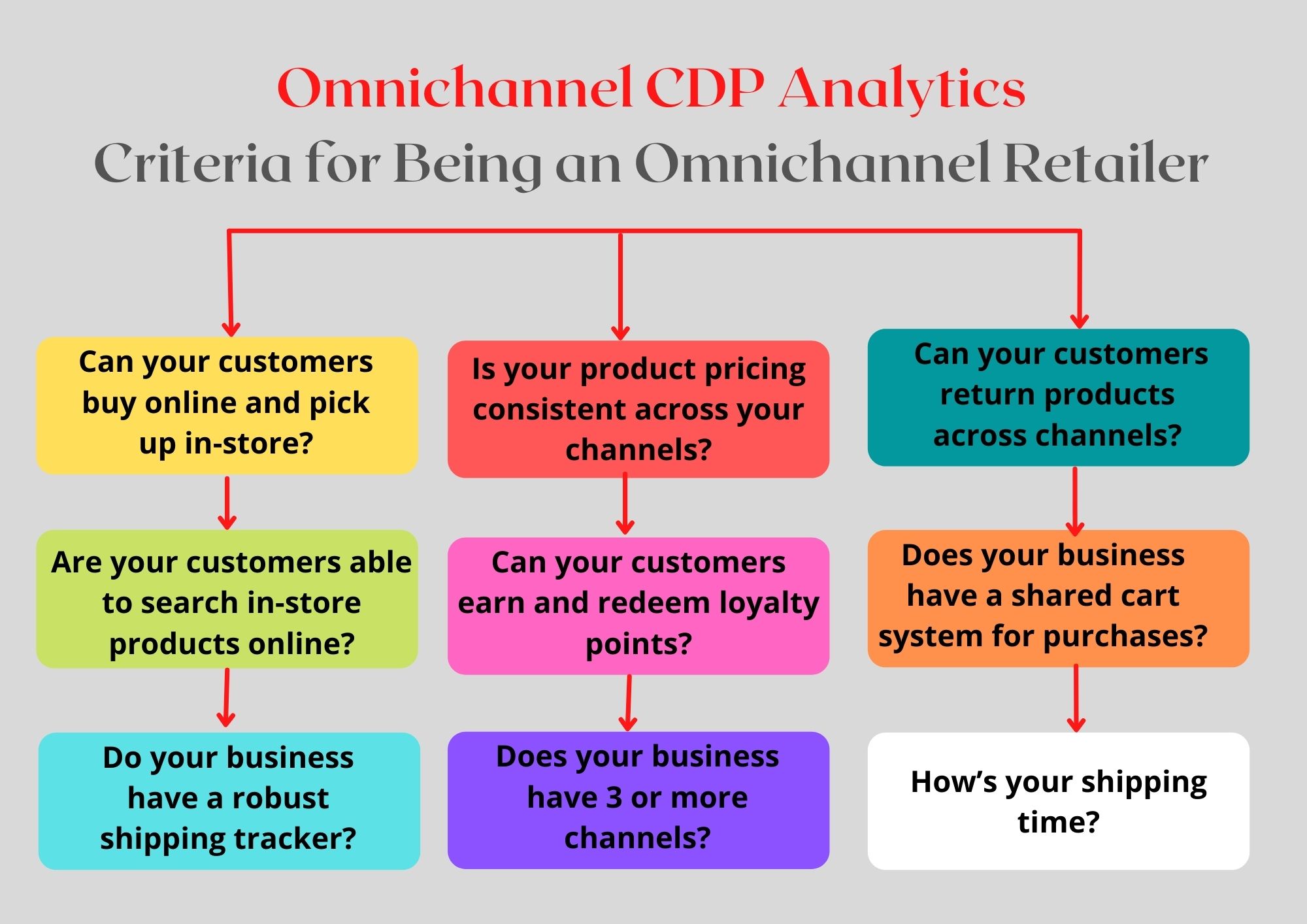 So, did your business pass muster? Great, if you answered 'yes' to a majority of the above questions. No sweat if you did not. It's never too late to correct things.
You may also want to read: Why You Need To Implement Omnichannel Retailing Straightaway
An Engine That Drives Customer Intelligence
Oyster is not just a customer data platform (CDP). It is the world's first customer insights platform (CIP). Why? At its core is your customer. Oyster is a "data unifying software."
Liked This Article?
Gain more insights, case studies, information on our product, customer data platform