Data analytics was on top of the investment list of many global organizations in 2016. Express Analytics analysts took a hard look at the data landscape around them to understand the direction in which big data and analytics had moved this year. Know more about top 5 trends in data analytics in 2016.
The EA team realized that there was much forward movement on cognitive computing, artificial intelligence, and machine learning.
Based on feedback received, we've prepared this simple, yet, incisive infographics to tell our readers about the forward movement on this front.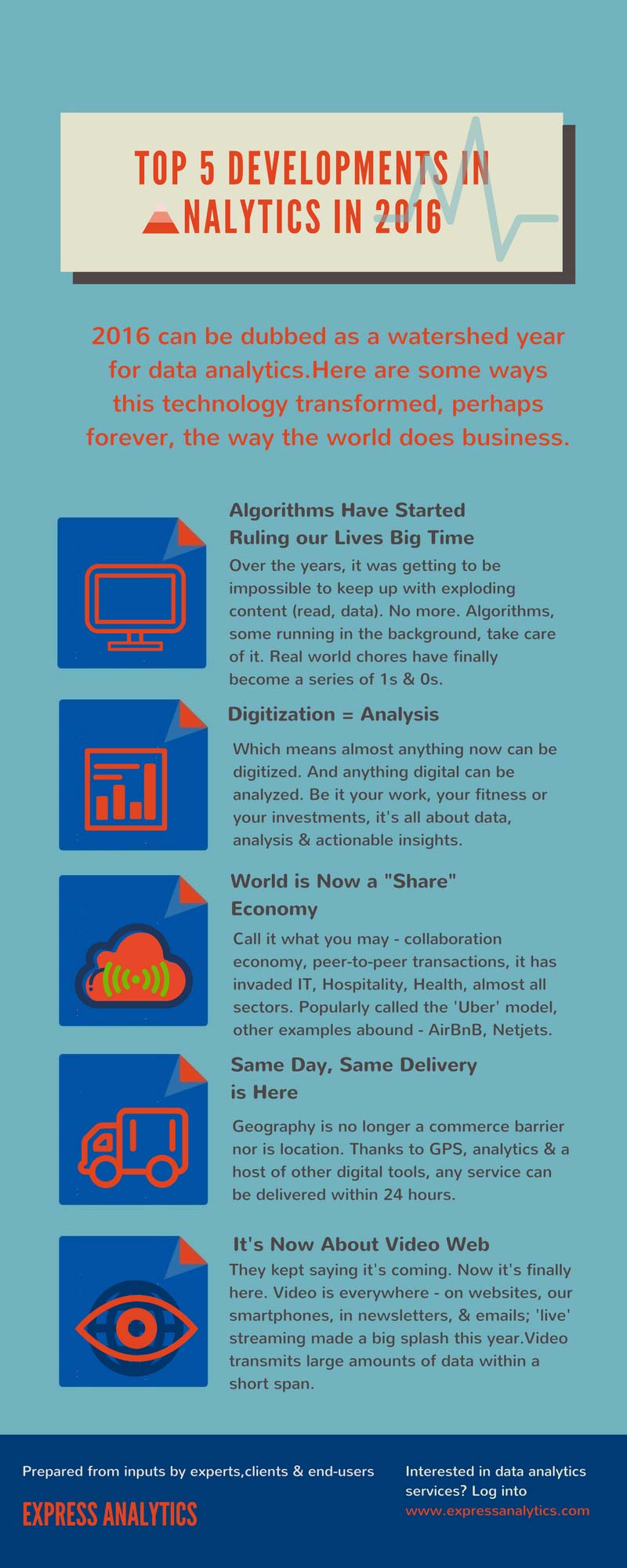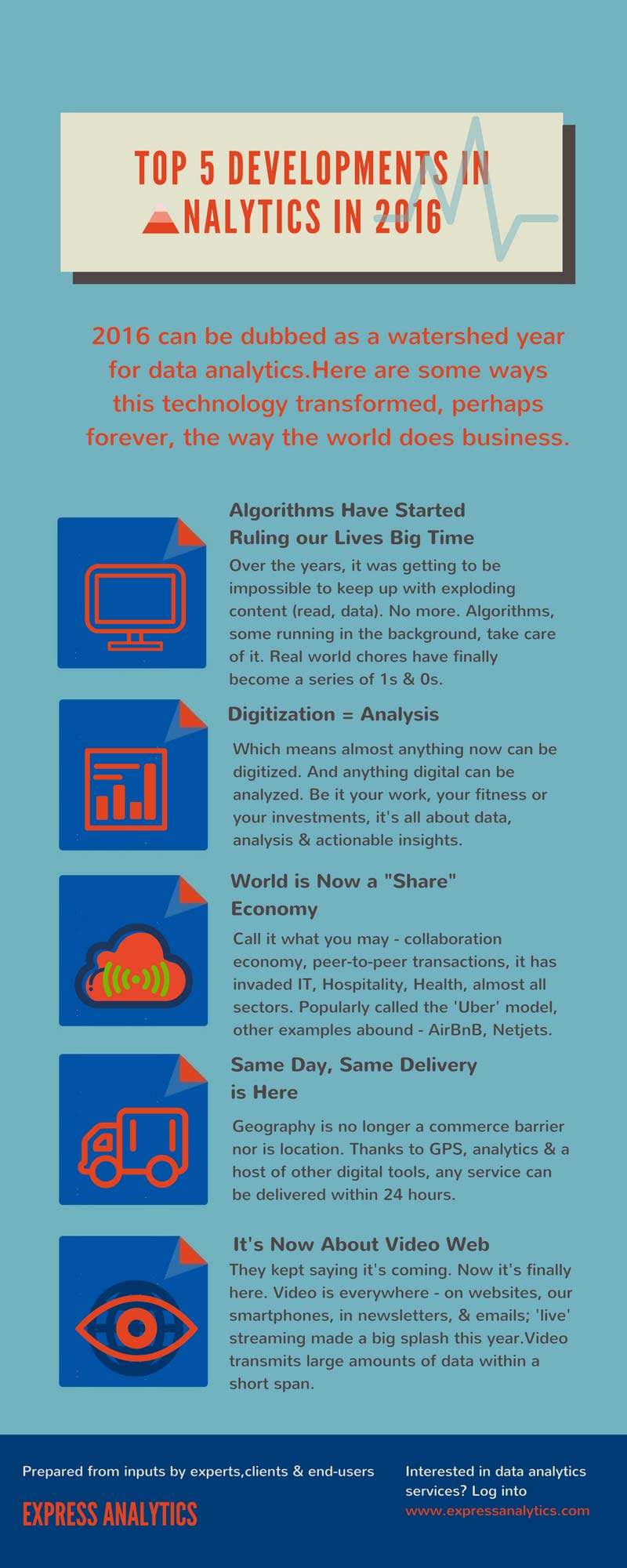 An Engine That Drives Customer Intelligence
Oyster is not just a customer data platform (CDP). It is the world's first customer insights platform (CIP). Why? At its core is your customer. Oyster is a "data unifying software."
Liked This Article?
Gain more insights, case studies, information on our product, customer data platform